RBIS Can CH Buldenezh Brave Gelios RN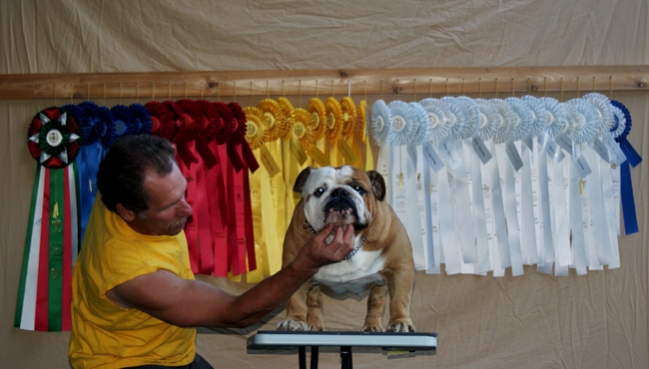 Sire: CH Uilfred Kelvin Dzhul
Dam: Buldenezh Solanzh Sofi
Ranked #3 Bulldog in Canada, 2010;
Ranked #4 Bulldog in Canada, 2009;
Reserve Best in Show Winner;
Multiple Group Winner:
Group 1st - 5 times;
Group 2nd - 6 times;
Group 3rd - 8 times;
Group 4th - 14 times.
Gelios is the absolutely unique bulldog.
Not only his breed standart features but his unrepeatable character and temper make him like that.
Well developed, athletic and very talanted in showing... It is all about him.